About the Blog:
Practical Marketing Analytics has been around since 1998. My objective is to help digital marketers understand how to drive and measure growth.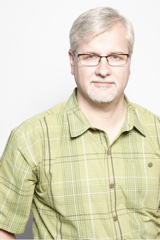 About Bill Seely:
I have work broad experience in technical and business roles, all centered on my passion for marketing, quantitative analysis, and database technology.
I started my career as an R&D engineer at Frito-Lay, but before long I found my way into the marketing department, where I drove the effort to assimilate and leverage then-brand-new syndicated supermarket data into how brand managers did their jobs.
Since then, I have been a marketing consultant, developed marketing software, designed and built databases, designed technical architecture for large commercial websites, developed client analytics for two large private banks, and run analytics/optimization groups for a digital agency and an interactive TV company.
I am now VP of Optimization and Analytics for [x+1], a company that allows digital marketers to get maximum advantage from the real-time application of data to targeting digital messaging across all digital channels.