Posts Tagged 'TV Viewers'
Feb 16, 2010 Industry News, TV and iTV Analytics
Check out this article by Robert Seidman on TVbytheNumbers.com In it, he cites Nielsen ratings indicating this year's opening ceremonies beat the Torino Olympics' opening weekend by 5 million viewers. The average of 28.6 million viewers over the first weekend beat Torino's first weekend by 25%.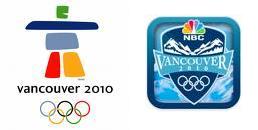 This beats the 106.5 million viewers last weekend for the Super Bowl (see the prior post in this blog), but that was much more concentrated in time. The Super Bowl got a 68 share while the Olympics first weekend got a 26.
The Olympics also did well on the smaller screens. Three Olympics apps are currently in the top 10 on iTunes, and NBCOlympics.com traffic is 250% higher than it was for Torino. It has only been a few days, but there have already been more unique viewers for NBCOlympics.com during the Vancouver Olympics than than there were for the whole Torino Olympics.
Play With Your TV! (a shameless plug for my #1 client, Ensequence)
If you are watching the Olympics via Dish Networks or Verizon FiOS, then you can access weblike interactive content right on your TV screen alongside your favorite Olympics events. Once you tune to MSNBC, CNBC, or USA, a prompt will pop up (nothing on NBC itself, as far as I know). Clicking the "Select" button on your remote starts an interactive experience that includes Top Stories, Medal Counts, Athlete Bios, and more. Real interactive TV in the wild. Check it out!
Tags: Analytics, audience, Bill Seely, Ensequence, Inteactive Television, Interactive TV, Metrics, Nielsen, Olympics, Olympics Interactive, Practical Marketing Analytics, Robert Seidman, TV and iTV Analytics, TV Ratings, TV Viewers, Viewership
Feb 8, 2010 Industry News, TV and iTV Analytics
In a story by David Bauder of the Associated Press, A.C. Nielsen went on record estimating that 106.5 million viewers watched Super Bowl XLIV (see at WashingtonPost.com HERE). That is the most heavily viewed event in TV history, bigger than (according to Wikipedia):
– the final episode of M*A*S*H (105.97 million viewers)
– last year's Super Bowl (98.7 million viewers)
– the Beatles' first appearance on The Ed Sullivan Show (73 million viewers)
– Elvis' first appearance on The Ed Sullivan Show (60 million viewers)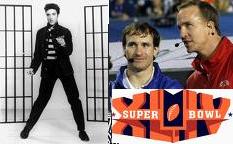 To be fair to the shows of yesteryear, the total US population (and the number of households having TVs) has continued to increase since those days. There are about 305 million people currently living in the US, so about 1/3 of the entire population watched the game.
It is remarkable in our modern splinter group society that we could find something that such a huge group of people could watch together, especially when you could rule so many people out right at the starting gate: infants, toddlers, anyone in solitary confinement, anyone unconscious or too sick to care, anyone at work in a job where you can't watch TV while you work, almost anyone who was in an airplane at the time, and most people who immigrated from countries where a "football" is something spherical.
I don't know the full importance of this number, but it does suggest that:
1. TV has not been made irrelevant by the Internet, despite Internet entrepreneurs' claims
2. People will still show up in giant hordes to watch a TV event en masse, if the product they are watching is enticing enough
3. Ed Sullivan really blew it by making them shoot Elvis from the waist up. The least remarkable half of him got 60 million viewers. Who knows what the full Elvis could have scored?
Tags: Analytics, AP, Associated Press, Bill Seely, David Bauder, Elvis Presley, Highest-Viewed TV Show, M*A*S*H, Metrics, Nielsen, Practical Marketing Analytics, Super Bowl, TV Viewers