Posts Tagged 'TV and iTV Analytics'
Feb 16, 2010 Industry News, TV and iTV Analytics
Check out this article by Robert Seidman on TVbytheNumbers.com In it, he cites Nielsen ratings indicating this year's opening ceremonies beat the Torino Olympics' opening weekend by 5 million viewers. The average of 28.6 million viewers over the first weekend beat Torino's first weekend by 25%.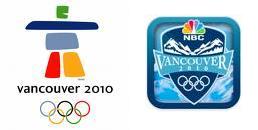 This beats the 106.5 million viewers last weekend for the Super Bowl (see the prior post in this blog), but that was much more concentrated in time. The Super Bowl got a 68 share while the Olympics first weekend got a 26.
The Olympics also did well on the smaller screens. Three Olympics apps are currently in the top 10 on iTunes, and NBCOlympics.com traffic is 250% higher than it was for Torino. It has only been a few days, but there have already been more unique viewers for NBCOlympics.com during the Vancouver Olympics than than there were for the whole Torino Olympics.
Play With Your TV! (a shameless plug for my #1 client, Ensequence)
If you are watching the Olympics via Dish Networks or Verizon FiOS, then you can access weblike interactive content right on your TV screen alongside your favorite Olympics events. Once you tune to MSNBC, CNBC, or USA, a prompt will pop up (nothing on NBC itself, as far as I know). Clicking the "Select" button on your remote starts an interactive experience that includes Top Stories, Medal Counts, Athlete Bios, and more. Real interactive TV in the wild. Check it out!
Tags: Analytics, audience, Bill Seely, Ensequence, Inteactive Television, Interactive TV, Metrics, Nielsen, Olympics, Olympics Interactive, Practical Marketing Analytics, Robert Seidman, TV and iTV Analytics, TV Ratings, TV Viewers, Viewership
Dec 11, 2009 Industry News, TV and iTV Analytics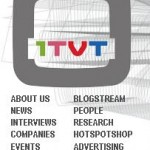 I got some coverage in iTVT! (See the link HERE.) Rick Howe, who writes a regular column for iTVT called "The iTV Doctor is In!" ran a response from me today in his year-end wrapup. He is doing a series of columns featuring iTV industry pundits' answers to this question:
"Dateline: December 22, 2012 – Well, we got past the Mayan "end of the world" prophecy and the world didn't end. In point of fact, our little corner of the world–interactive television–is doing quite nicely, thank you. We have dozens of enhanced/interactive television programs airing every night in over 60 million homes; advertisers have stepped up, and are now paying a healthy premium for interactive spots; and viewers now EXPECT interactivity in their favorite shows–it's just part of the experience.
What was the single most significant factor that led to this success?"
Anyway, it was a cool assignment, and I won't spoil the fun by telling you my full answer here, but standards and user-oriented design are where I placed the future credit the amazing success that I hope happens. To get my full response, along with those from Arthur Orduna (CANOE's CTO) and Ellen Dudar (FourthWall Media's Chief Product Officer), go read the ARTICLE.
Tags: Arthur Orduna, Bill Seely, Canoe, core audience, core viewership, Ellen Dudar, Fourthwall Media, interactive experiences, Interactive Television, Interactive TV, Interactive TV Today, itvt.com, Practical Marketing Analytics, Rick Howe, TV and iTV Analytics
Oct 16, 2009 Industry News, TV and iTV Analytics
Bill is interviewed in Rick Howe's "Dear iTV Doctor" column published today (Friday October 16, 2009). Check it out at http://bit.ly/mLaD7.
The topic was how to apply interactive television to engage and activate a TV show's superfans. Bill talks about the impact of tailoring the design and features of an interactive experience embedded in a TV program to the needs and interests of the hard-core fans of the program.
Rick's column appears regularly in Tracey Swedlow's InteractiveTV Today (ITVT) (www.itvt.com), the most widely read and trusted news source on the rapidly emerging medium of multiplatform, broadband interactive television (ITV).
Tags: Bill Seely, core audience, core viewership, interactive experience, Interactive Television, Interactive TV, Interactive TV Today, Interview, itvt.com, Practical Marketing Analytics, Rick Howe, superfans, TV and iTV Analytics
Sep 30, 2009 Industry News, TV and iTV Analytics
Here are several ideas to drive maximum interactive participation and duration for your interactive television application:
Idea One: Begin With the End in Mind (apologies to Stephen Covey)
What is your business objective? If you get specific about what you want viewers to do with your interactive experience, you can design to make that more likely. For example, if you want viewers to interact for a long time, that favors design that is immersive and absorbing, with lots of content and lots of features. On the other hand, if you want to get the highest possible number of viewers to participate in the experience, then an unobtrusive and streamlined experience is what you want, with very focused functionality (e.g., opt in, vote for your favorite contestant, then exit).
Idea Two: Have a Compelling Viewer Value Proposition
Once you know what you want the viewer to do, you need to design an experience that meets that objective AND gives the viewer compelling value for the time they spend interacting. A weak viewer value proposition yields weak performance vs. your business goals.
Idea Three: It All Starts With a Click (No Click = No Participation)
Viewers will likely have no advance knowledge about what a particular interactive application does (or even what iTV is), or why they should care about it, so whatever is displayed on the screen to entice/enable them to start the experience is critical. I visualize the flow of viewers into an interactive application as a huge funnel with a very tiny hole in it. You want to:
1. Make the hole at the bottom of the funnel less tiny – make the prompt visible, enticing, and self-explanatory
2. Increase the "pressure" in the funnel – present a call to action that makes it obvious and compelling why viewers should interact (communicate your viewer value proposition)
3. Fill the funnel with as many potential interactors as possible – by presenting the opportunity to start the experience to as many of viewers as possible.
Idea Three: Present Many Opportunities to Opt In
Interactive experiences with more opportunities to enter them get more viewers participation. That means:
1. Present the opportunity more frequently during a given program or ad
2. Present the opportunity in multiple contexts (triggers in programs or ads as well as listings and banners in operator interactive portals)
3. Present the opportunity at multiple times of day
Tags: audience, Bill Seely, How-To, interactive experience, Interactive Television, Interactive TV, Metrics, Optimize, Performance, Practical Marketing Analytics, set-top box, TV and iTV Analytics, viewer value proposition