Posts Tagged 'interactive experience'
Mar 5, 2010 Industry News
Mike Reynolds' article in Multichannel News reports 190 million US viewers for the full 2010 Winter Olympics in Vancouver. This is 3 million more than watched the Salt Lake City Olympics in 2002, 6 million more than watched the Torino Olympics in 2006. This year's Winter Olympics was second only to the 1994 Olympics in Lillehammer – which had 204 million US viewers, in part because of the attention drawn by the Nancy Kerrigan/Tanya Harding incident.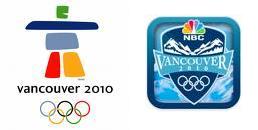 According the Vancouver Olympics website, 3.5 billion viewers worldwide watched this years' events. That's billion, with a b.
This kind of viewership flies in the face of claims by emerging media that TV is growing irrelevant. This kind of massive simultaneous experience is in the middle of the TV's wheelhouse, and the smaller screens seem to play a more of supporting role in them. TV is best at the while-its-happening experience where you want to see every detail and experience it all as if you were sitting in the crowd, but were somehow omniscient and capable of flying to whatever angle showed the action best. This strength is leveraged to best effect when there is a live broadcast such as the final Sunday night when the US v. Canada hockey final was battled to an overtime Canada victory. People watched on their TVs, and used their computers and smartphones to tweet about it.
Did You Play With Your TV? (a shameless plug for my #1 client, Ensequence)
If you saw the Olympics via Dish Networks or Verizon FiOS, then you could access weblike interactive content on your TV screen alongside your favorite Olympics events on MSNBC, CNBC, or USA – if you clicked and interacted, leave a comment and tell me about it. What did you like about it? What did you hate about it?
Tags: 2010 Olympics, interactive experience, Interactive Television, Interactive TV, Interactivity, Mike Reynolds, Multichannel News, Olympics, Olympics Interactive, TV Vewers, US TV Viewers, Vancouver, Worldwide TV Viewers
Oct 16, 2009 Industry News, TV and iTV Analytics
Bill is interviewed in Rick Howe's "Dear iTV Doctor" column published today (Friday October 16, 2009). Check it out at http://bit.ly/mLaD7.
The topic was how to apply interactive television to engage and activate a TV show's superfans. Bill talks about the impact of tailoring the design and features of an interactive experience embedded in a TV program to the needs and interests of the hard-core fans of the program.
Rick's column appears regularly in Tracey Swedlow's InteractiveTV Today (ITVT) (www.itvt.com), the most widely read and trusted news source on the rapidly emerging medium of multiplatform, broadband interactive television (ITV).
Tags: Bill Seely, core audience, core viewership, interactive experience, Interactive Television, Interactive TV, Interactive TV Today, Interview, itvt.com, Practical Marketing Analytics, Rick Howe, superfans, TV and iTV Analytics
Sep 30, 2009 Industry News, TV and iTV Analytics
Here are several ideas to drive maximum interactive participation and duration for your interactive television application:
Idea One: Begin With the End in Mind (apologies to Stephen Covey)
What is your business objective? If you get specific about what you want viewers to do with your interactive experience, you can design to make that more likely. For example, if you want viewers to interact for a long time, that favors design that is immersive and absorbing, with lots of content and lots of features. On the other hand, if you want to get the highest possible number of viewers to participate in the experience, then an unobtrusive and streamlined experience is what you want, with very focused functionality (e.g., opt in, vote for your favorite contestant, then exit).
Idea Two: Have a Compelling Viewer Value Proposition
Once you know what you want the viewer to do, you need to design an experience that meets that objective AND gives the viewer compelling value for the time they spend interacting. A weak viewer value proposition yields weak performance vs. your business goals.
Idea Three: It All Starts With a Click (No Click = No Participation)
Viewers will likely have no advance knowledge about what a particular interactive application does (or even what iTV is), or why they should care about it, so whatever is displayed on the screen to entice/enable them to start the experience is critical. I visualize the flow of viewers into an interactive application as a huge funnel with a very tiny hole in it. You want to:
1. Make the hole at the bottom of the funnel less tiny – make the prompt visible, enticing, and self-explanatory
2. Increase the "pressure" in the funnel – present a call to action that makes it obvious and compelling why viewers should interact (communicate your viewer value proposition)
3. Fill the funnel with as many potential interactors as possible – by presenting the opportunity to start the experience to as many of viewers as possible.
Idea Three: Present Many Opportunities to Opt In
Interactive experiences with more opportunities to enter them get more viewers participation. That means:
1. Present the opportunity more frequently during a given program or ad
2. Present the opportunity in multiple contexts (triggers in programs or ads as well as listings and banners in operator interactive portals)
3. Present the opportunity at multiple times of day
Tags: audience, Bill Seely, How-To, interactive experience, Interactive Television, Interactive TV, Metrics, Optimize, Performance, Practical Marketing Analytics, set-top box, TV and iTV Analytics, viewer value proposition