Digital Media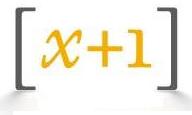 [x+1], where I work, is all about real-time targeting and optimization: serving the right message, to the right person, at the right time, and pay the right price.
They offer algorithm-driven solutions for buying media, creating dynamic landing pages or personalizing a website.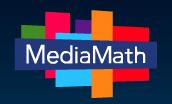 MediaMath, founded by digital media entrepreneur Joe Zawadzki, pretty much hired all my colleagues from Poindexter Systems (the precursor to [x+1]), as well as some great people from American Express and Rosetta. They provide consulting and services for trading in digital media markets. They have gotten some great coverage – Here's an awesome piece from their early days that ran in the New York Times.
Interactive TV

Ensequence provides the software and services that enable you to build a scalable interactive TV business – solutions for content management and versioning, automated broadcast deployment, real-time data collection, and advanced reporting and analytics.

This is Juli Black's company – they aggregate traditional media solutions and advanced media inventory from across various programmers, distributors and platforms.
I have worked together with her for several years now, and she is unstoppable.
Statistics

This is a fantastic blog devoted to bad charts as bad art, collecting and dissecting examples of chartjunk ranging from the merely muddled to the deliberately deceptive. Founder Kaiser Fung is also the author of the recently published book "Numbers Rule Your World – the Hidden Influence of Probability and Statistics on Everything You Do", from McGraw-Hill. Click the ad below to buy one now! Kaiser works at Sirius Satellite Radio and teaches at the NYU business school.
Database Development

Ewenique, Inc. provides very rapid prototyping and development of database applications, and they have worked for every size and type of business from IBM and Citibank to The Catholic Diocese of Trenton and Bartolini Ice Cream. When I say rapid, I mean faster than you'd expect is possible. Really, really fast. Also, I love Linda Ewen, who taught me everything I know about relational databases.