Mar 5, 2010 Industry News
Mike Reynolds' article in Multichannel News reports 190 million US viewers for the full 2010 Winter Olympics in Vancouver. This is 3 million more than watched the Salt Lake City Olympics in 2002, 6 million more than watched the Torino Olympics in 2006. This year's Winter Olympics was second only to the 1994 Olympics in Lillehammer – which had 204 million US viewers, in part because of the attention drawn by the Nancy Kerrigan/Tanya Harding incident.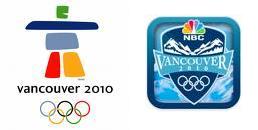 According the Vancouver Olympics website, 3.5 billion viewers worldwide watched this years' events. That's billion, with a b.
This kind of viewership flies in the face of claims by emerging media that TV is growing irrelevant. This kind of massive simultaneous experience is in the middle of the TV's wheelhouse, and the smaller screens seem to play a more of supporting role in them. TV is best at the while-its-happening experience where you want to see every detail and experience it all as if you were sitting in the crowd, but were somehow omniscient and capable of flying to whatever angle showed the action best. This strength is leveraged to best effect when there is a live broadcast such as the final Sunday night when the US v. Canada hockey final was battled to an overtime Canada victory. People watched on their TVs, and used their computers and smartphones to tweet about it.
Did You Play With Your TV? (a shameless plug for my #1 client, Ensequence)
If you saw the Olympics via Dish Networks or Verizon FiOS, then you could access weblike interactive content on your TV screen alongside your favorite Olympics events on MSNBC, CNBC, or USA – if you clicked and interacted, leave a comment and tell me about it. What did you like about it? What did you hate about it?
Tags: 2010 Olympics, interactive experience, Interactive Television, Interactive TV, Interactivity, Mike Reynolds, Multichannel News, Olympics, Olympics Interactive, TV Vewers, US TV Viewers, Vancouver, Worldwide TV Viewers